3rd Stone Xperience Membership Types Terminology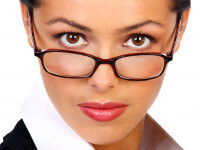 It has come to the attention of 3rd Stone Xperience that some people may be selecting the wrong membership type when signing up for a membership on this site.
Below is the membership types available and what it means for you when you select a membership.
Selecting the wrong membership type may not give you the results you're looking to achieve as a member of this site.
So please select the membership type that best fits you.
ATTENTION: if you are already a member and you feel you selected the wrong membership type when you joined, you'll need to sign up for another profile with the correct membership type, but first you may want to delete your current profile if you plan on using the same email address. you can't use the same email address twice. You may have different membership types, but you'll need to register a new profile for each membership type, We do not allow escort/dating type profiles or verbiage on the 3rd Stone Xperience, S3X.
MEMBERSHIP TYPES
Female Talent: A female who is looking for work in any legally allowed aspect of the adult industry (we do not allow escort profiles).Sign Up Now
Male Talent: A male who is looking for work in any legally allowed aspect of the adult industry (we do not allow escort profiles).Sign Up Now
TS Talent: A transgendered who is looking for work in any legally allowed aspect of the adult industry (we do not allow escort profiles).Sign Up Now
Employer/Services: A company or individual that hires talent or provide services in any legally allowed aspect of the adult industry, that talent or other employers or services can use. Sign Up Now
Mar 2, 2018
740 views